Hubble – Pillars of Creation
I have always been fascinated by the night sky and can remember being amazed by the early Hubble image of the "Pillars of Creation" in the Eagle Nebula in 1995.

It was then that I realised for the first time that stars were still being born and that it was happening in nebulas like these all over the universe.

I didn't know it at the time but this image would inspire me to take my own deep space images twenty years later. It was not until 2015 that I realised anyone could take great Astro images with basic equipment and I decided to have a go.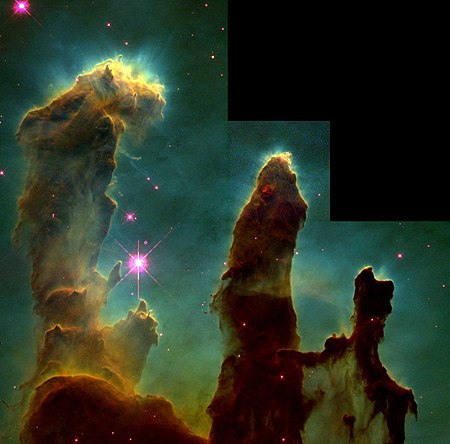 Milky Way
This is my first attempt at photographing the Milky Way, taken whilst on holiday in Mallorca using a DSLR camera on a travel tripod. It's not a great image but I was ecstatic with it at the time and immediately hooked.

Since then I have worked to improve my skills, especially in processing where I still struggle to get the results I would like. It is a fascinating hobby requiring constant learning and improvement. It can also be frustrating, battling to get a myriad of hardware and software to work together in the early hours of the morning only to then find the clouds have rolled in .

I decided to put this website together partly to allow me to track progress but also in the hope that others will enjoy the images and be inspired to get involved in the hobby.